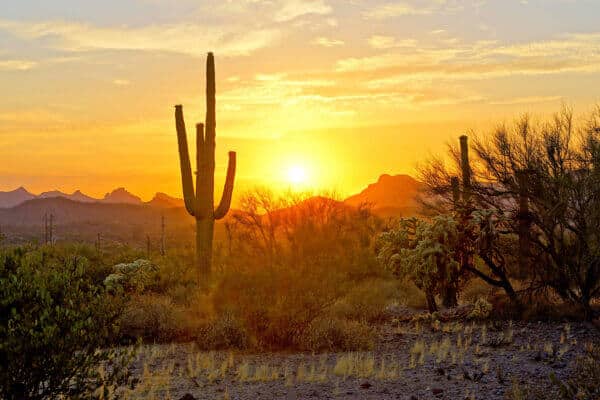 Tempe drain cleaning & repair services are available today from Tucker Hill Air, Plumbing & Electric. Our plumbers understand the inconvenience of clogged drains and are here to help. From occasional leaks to stubborn clogs, we provide expert drain cleaning and repair services tailored to the needs of your home. Our professionals will ensure your plumbing system operates smoothly, preventing serious issues like flooding or water damage. So when it's time to unclog those drains, call us at (602) 767-6812 to schedule an appointment!
Tempe Drain Services
While clogged drains are a typical plumbing issue, they can still occur for numerous reasons. From the accumulation of food waste to tree root intrusion, this wide range of causes requires professional Tempe drain services. Fortunately, Tucker Hill Air, Plumbing & Electric offers the solutions you need.
We utilize various tools and techniques to unclog your pipes, from sewer cameras to powerful hydro-jetting machines. By providing the most efficient drain cleaning solutions to your problems, we help restore proper drainage as soon as possible. So you can always depend on us for the following drain services:
Drain Cleaning
Trenchless Sewer Repair
Pipe Bursting
Pipe Relining
Drain Trap Repair
Pipe Repair
Drain Services In Tempe
As a homeowner, being mindful of potential issues with your drain system can save you time and money down the road. Clogged and damaged pipes are the source of numerous plumbing problems, so know the signs you need drain services in Tempe:
Gurgling sounds from your drains
Foul sewer odors
Unexpected increase in water bills
Poor water quality
Reduced water pressure
Frequent clogs throughout your home
Slow drainage
If you notice these warning signs, contact our professionals to assess the situation. We'll identify the problem and determine if you need professional drain cleaning.
Tempe Drain Cleaning
At Tucker Hill, we take pride in our prompt and efficient response to plumbing emergencies. If you're concerned about a potential plumbing disaster, don't hesitate to contact us for Tempe drain cleaning services. We'll dispatch a plumber to your residence without delay.
During an emergency or significant leak, our plumber will start by shutting off the main water line. Then, we follow up with a thorough inspection of your plumbing system, allowing us to pinpoint the root cause of the issue. Whether it's a clog, blockage, or more complex sewer line problem, we have the tools and expertise to address it effectively.
Drain Cleaning In Tempe
Our plumber performs drain cleaning in Tempe using cutting-edge tools and equipment, ensuring we can tackle even the most stubborn clogs. Our arsenal includes sewer cameras, mainline machines, kitchen sink cleaners, and basic augers. Out of our various equipment, one of the most useful is our high-powered hydro-jetters.
Hydro-Jetting: The Ultimate Solution
Hydro-jetting delivers powerful streams of water down your pipes to flush away accumulated debris, grease, and sediment. What sets hydro-jetting apart is its remarkable power and efficiency.
Pressure and Flow: Our hydro-jetting equipment boasts a remarkable 4000 PSI and 18 GPM, letting us easily break apart blockages.
Non-Invasive Approach: Unlike traditional methods that may require digging to access and repair pipes, hydro-jetting is minimally invasive. It can clear clogs without the need for extensive excavation.
Ideal for Grease Clogs: Restaurants and similar establishments often deal with stubborn grease clogs in their plumbing systems. Hydro-jetting is especially effective in these scenarios, as its powerful water streams can thoroughly eliminate grease buildup and restore drainage.
Tempe Rooter Service
Are plumbing challenges disrupting your daily routine? Consider our Tempe rooter service at Tucker Hill. As a specialized solution to eliminating blockages, a rooter service is highly effective on stubborn clogs and invasive tree roots. Our team can use a combination of drain snakes and hydro-jetting techniques to remove clogs, leaving your pipes clear and functioning at their best.
When tree roots pose a threat, our specialized rooter machines and cutting blades neutralize the source of the problem. With Tucker Hill as your dependable source for rooter service, you're just a step away from improved plumbing performance.
Rooter Service In Tempe
Like our other drain cleaning methods, a rooter service in Tempe starts with a comprehensive inspection. Plumbing issues demand precise solutions, and our thorough assessment ensures no problem goes unnoticed. We use flexible sewer cameras that provide real-time visuals of your plumbing system's interior, allowing us to identify blockages and their severity. Whether they're due to debris or invasive tree roots, we'll determine the source of your plumbing issue.
Our data-driven inspections provide customized solutions, ensuring we tackle issues at their root. At Tucker Hill, we aim to restore drainage with this comprehensive approach. Reach out to us today to experience our professional rooter service, starting with a thorough inspection.
Tempe Drain Cleaning Company
Experience exceptional services with Tucker Hill Air, Plumbing & Electric, your trusted Tempe drain cleaning company. Our commitment to excellence begins with our handpicked service technicians. Rigorously vetted and extensively trained, they uphold the highest plumbing, HVAC, and electrical standards. Our technicians communicate transparently and provide upfront pricing, ensuring your satisfaction before billing. You can always count on us for the following reasons:
Top BBB Standing
The Electric League of Arizona Member
Licensed and Insured
Various Guarantees
Planned Service Agreements
Dedication To Quality, Guaranteed
Rest easy knowing that our technicians meet Arizona's standards and are accredited by the Better Business Bureau. With unbeatable guarantees, including 2-year workmanship and 100% satisfaction, we offer unparalleled peace of mind. The leadership exemplified by our President's Guarantee, with CEO Jeremy Prevost directly addressing concerns, sets us apart as industry leaders. We base our quality service on honesty and transparency, helping you feel confident working with our drain cleaning professionals. Choose Tucker Hill Air, Plumbing & Electric for excellence, expertise, and unwavering commitment to your comfort and satisfaction.
Contact Us Today For Tempe Drain Cleaning & Repair
Tucker Hill is your trusted partner when you need Tempe drain cleaning & repair services. We go beyond the ordinary to treat your home with the utmost care, mirroring the respect we'd give our own spaces. With our dedication to top-tier plumbing solutions, you can entrust your drain cleaning needs to us.
So don't let drainage problems disrupt your daily routine. Call Tucker Hill Air, Plumbing & Electric at (602) 767-6812 for all your drain cleaning and repair needs. Our expert team ensures that your plumbing system operates flawlessly, restoring your home's comfort and functionality. With Tucker Hill, your plumbing is in capable hands. Schedule a service today to experience proper drainage again!
Tucker Hill - President's Guarantee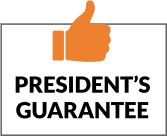 As the leading home service provider in Phoenix, AZ and surrounding areas, Tucker Hill Air, Plumbing & Electric strives to deliver on its promise of exceptional service by giving customers the opportunity to take concerns and complaints directly to the company's CEO, Jeremy Prevost. His phone number is included on all invoices as a sign of our commitment to customer satisfaction.
Our transparent company culture and dedication to exceptional customer service is spearheaded by leadership and management personnel to ensure all employees have solid examples to follow. The President's Guarantee is how Tucker Hill Air, Plumbing & Electric stands out from the crowd and leads the home service industry in honesty, transparency and service.