Drain Cleaning in Phoenix and Tempe, AZ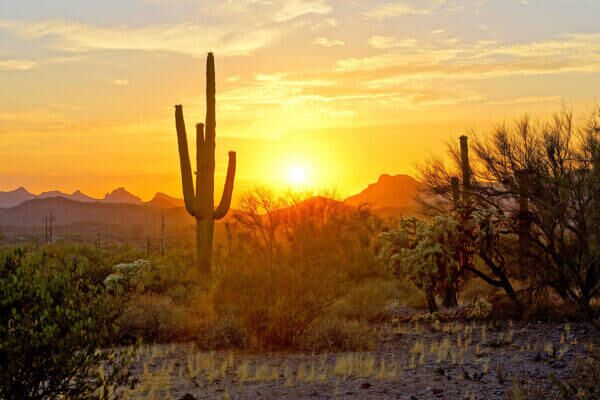 Every home's plumbing system experiences occasional leaks and clogs. Though many plumbing issues can be fixed using basic cleaning supplies and tools, others may require professional repair.
Common Drain Problems
Homeowners should know the signs of a serious plumbing problem and call a professional plumber as soon as possible. Concerning signs to look out for include:
Gurgling noises coming from the drain
Foul odor coming from the drain
Unexplained spike in water costs
Poor water quality
Low water pressure
Multiple clogs in the home
Slow drain
If these warning signs are left unaddressed, homes could experience flooding and extensive water damage. It's important to hire an experienced plumber to identify the root cause of these issues and tackle the problem right away.
What to Expect During Professional Drain Cleaning
At Tucker Hill, we take emergencies very seriously. If you're worried about a potential plumbing disaster, we'll send out a plumber immediately.
When the plumber arrives, the first thing they'll do is shut off the main water line and inspect the entire system to identify the exact cause of the problem. If the clog is caused by an issue with the sewer line, extensive repairs will likely be necessary. But not to worry, we have the tools and equipment necessary to handle all residential drain issues.
How We Tackle Stubborn Clogs
Our plumbers are equipped with sewer cameras, mainline machines, kitchen sink machines, basic augers, and a range of jetting nozzles to tackle the toughest of clogs.
Our hydro-jetting machine — rated 4000 PSI and 18 GPM — allows us to open blocked sewer lines without needing to dig. We can also clear grease clogs in restaurant plumbing systems using our jetter.
We can confidently say there isn't a residential drain problem we can't fix — so give us a call!
Advanced Drain Clearing Services
Clogs impacting the entire plumbing system may require the following services:
Trenchless sewer repair
Pipe bursting
Pipe relining
Drain trap repair and replacement
Tree root pipe damage repair
Once we know exactly what needs to be done to fix the problem, we'll provide you with a clear quote outlining the cost of materials and labor to ensure there are no surprises at the end. No work will be done without your approval and we promise to work as quickly and efficiently as possible to get things back to normal.
Your plumbing system is part of your home, and we're committed to treating your home as if it were our own.
Our Expert Service Technicians
At Tucker Hill Air, Plumbing & Electric, we hire and employ only the most qualified and experienced technicians to serve our customers. Each job candidate is required to pass a background check and drug test to qualify for employment.
Hands-on training
Once they've passed these tests, every new employee receives hands-on training covering the latest technological developments in their area of expertise, whether it's plumbing, HVAC or electrical.
Trained in accordance with Arizona state requirements
Customers can rest assured knowing that each technician has been trained in accordance with Arizona state requirements and is qualified to service the latest models of plumbing, HVAC and electrical systems.
Exceed customer service expectations
Tucker Hill Air, Plumbing & Electric technicians are also trained to communicate clearly and professionally, and to exceed customer service expectations. Our technicians will provide pricing for all work upfront and make sure customers understand what the final price includes. Customers will not be billed until they are fully satisfied with the service.
Safety is our main concern
During the service call, technicians will wear shoe coverings and lay down mats while servicing the home to protect the floors and walls.
At Tucker Hill Air, Plumbing & Electric, we believe our customers deserve only the best — and that is why we are the Phoenix, AZ leaders in home services.
Why Trust Tucker Hill Air, Plumbing & Electric
To demonstrate our commitment to conducting business honestly and ethically, Tucker Hill Air, Plumbing & Electric is accredited by the Better Business Bureau (BBB).
Top BBB Standing
As members in good standing with BBB, we strive to provide the highest quality of service and to resolve disputes as quickly and as fairly as possible.
The Electric League of Arizona Member
Tucker Hill Air, Plumbing & Electric is a member of The Electric League of Arizona and the Arizona Heat Pump Council, and is a certified and approved contractor for the Salt River Project (SRP), Arizona Public Service (APS) and Southwest Gas.
Air, Plumbing & Electric is licensed
Tucker Hill Air, Plumbing & Electric is licensed by the Arizona Registrar of Contractors and carries General Liability and Workers' Compensation insurance.
We stand by the quality of our services
Our HVAC services, plumbing and electrical contractors stand by the quality of our services, which is why we provide each customer with a Lifetime Workmanship Guarantee, Performance Guarantee and a 100% Satisfaction Guarantee. All services, from electrical, and plumbing to drain cleaning in Phoenix, are billed at a flat rate corresponding to the project, rather than an hourly rate, to help our customers save money.
Planned Service Agreement
To ensure a home remains in top condition, our technicians will provide customers with a Planned Service Agreement outlining recommended plumbing, HVAC and electrical maintenance and repairs for the upcoming 12 months.
Whether you've got a leaking faucet, tripped circuit breakers or a broken air conditioner, Tucker Hill Air, Plumbing & Electric is just a phone call away. We look forward to offering you the highest quality of service at unbeatable prices! Contact us today to learn more about us!
Tucker Hill - President's Guarantee
As the leading home service provider in Phoenix, AZ and surrounding areas, Tucker Hill Air, Plumbing & Electric strives to deliver on its promise of exceptional service by giving customers the opportunity to take concerns and complaints directly to the company's CEO, Jeremy Prevost. His phone number is included on all invoices as a sign of our commitment to customer satisfaction.
Our transparent company culture and dedication to exceptional customer service is spearheaded by leadership and management personnel to ensure all employees have solid examples to follow. The President's Guarantee is how Tucker Hill Air, Plumbing & Electric stands out from the crowd and leads the home service industry in honesty, transparency and service.