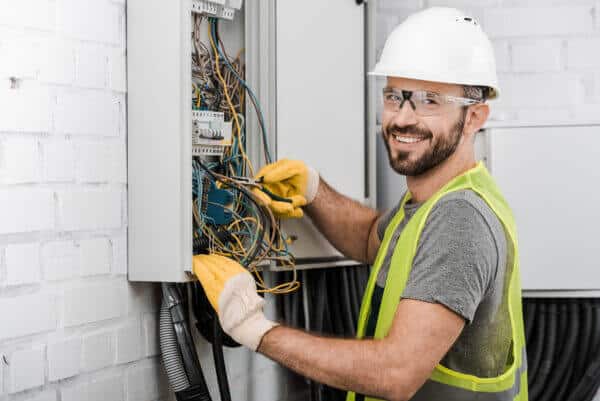 The Trusted Name in Premium Electrical Services in Phoenix, AZ and Surrounding Areas.
Tucker Hill Air, Plumbing & Electric is the Phoenix, AZ leader in residential and commercial electrical service, providing premium quality inspections, maintenance and repair services. Each electrician undergoes hands-on training to ensure they are aware of the latest developments in electrical systems across a wide range of brands and models. Our training is designed to help electricians identify and recommend cost-effective solutions to help homeowners save money and cut costs on monthly energy bills.
Residents of Phoenix, AZ and surrounding areas can rely on Tucker Hill Air, Plumbing & Electric for service 24/7/365. We offer emergency services at no extra cost and will send out an electrician as soon as possible, regardless of how urgent the repair is.
We encourage homeowners to give us a call and find out how fast we can get their electrical issue resolved.
Electric Is In Our DNA
Tucker Hill Air, Plumbing & Electric handles all things electrical. Whether you've got flickering lights, tripped circuit breakers or malfunctioning light switches, our team of experienced electricians is just a phone call away.
When you choose Tucker Hill Air, Plumbing & Electric, you're hiring the most experienced and qualified electricians to provide repair, installation and service to your residential or commercial electrical system.
We Offer Same Day And Emergency Services — At No Extra Cost!
Have an electrical emergency on your hands? Give us a call and we'll send an electrician out right away!
We don't charge extra for emergency services and our electricians are available 24/7/365, so you can have peace of mind knowing we will always answer your phone call!
We offer the following residential and commercial electrical services:
Emergency Repairs
Electrical Inspections
Circuit Breakers & Electric Panels Inspection & Repair
Electrical Wiring Installation & Repair
Ceiling Fan Installation & Repair
Whole House Surge Protector Installation
Smoke & Carbon Monoxide Detector Installation & Testing
Electrical Switches & Outlets Installation, Repair & Remodeling
Indoor/Outdoor Lighting Installation & Repair
Internet & Phone Cabling
Meter Base Inspection & Installation
GFCI Outlet Installation & Testing
Backup Generator Recommendations & Installation