Residential Electrical Services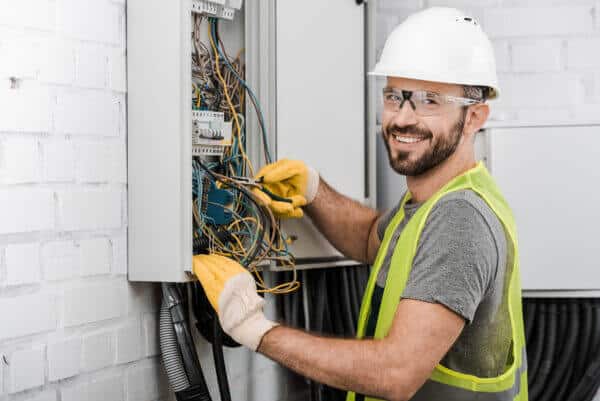 Licensed, Background checked and Professionally Trained Electricians
Tucker Hill Air, is a premium, Phoenix Electrical Services Contractor. Serving Tempe & Phoenix, AZ, we are a leader in residential electrical service, providing premium quality inspections, maintenance and repair services. Each electrician undergoes hands-on training to ensure they are aware of the latest developments in electrical systems across a wide range of brands and models. Our training is designed to help electricians identify and recommend cost-effective solutions to help homeowners save money and cut costs on monthly energy bills.
Residents of Phoenix, AZ, and surrounding areas can rely on Tucker Hill Air, Plumbing & Electric for service 24/7/365. We offer emergency services at no extra cost and will send out an electrician as soon as possible, regardless of how urgent the repair is.
We have earned our customers' trust because:
Our staff is on time for appointments and available 24/7 for emergencies.
All jobs are guaranteed to be completed to your satisfaction.
Our code of ethics includes integrity, respect, and safety, to name a few.
With transparency in pricing, we help you make informed decisions.
We encourage homeowners to give us a call and find out how fast we can get their electrical issue resolved.
Electric Is In Our DNA
Tucker Hill Air, Plumbing & Electric handles all things electrical. Whether you've got flickering lights, tripped circuit breakers or malfunctioning light switches, our team of experienced electricians is just a phone call away.
When you choose Tucker Hill Air, Plumbing & Electric, you're hiring the most experienced and qualified electricians to provide repair, installation and service to your residential electrical system.
We Offer Same Day And Emergency Services — At No Extra Cost!
Have an electrical emergency on your hands? Give us a call and we'll send an electrician out right away!
We don't charge extra for emergency services and our electricians are available 24/7/365, so you can have peace of mind knowing we will always answer your phone call!
We offer the following residential electrical services:
Emergency Repairs
Electrical Inspections
Circuit Breakers & Electric Panels Inspection & Repair
Electrical Wiring Installation & Repair
Ceiling Fan Installation & Repair
Whole House Surge Protector Installation
Smoke & Carbon Monoxide Detector Installation & Testing
Electrical Switches & Outlets Installation, Repair & Remodeling
Indoor/Outdoor Lighting Installation & Repair
Internet & Phone Cabling
Meter Base Inspection & Installation
GFCI Outlet Installation & Testing
Backup Generator Recommendations & Installation