HVAC Services in Arizona City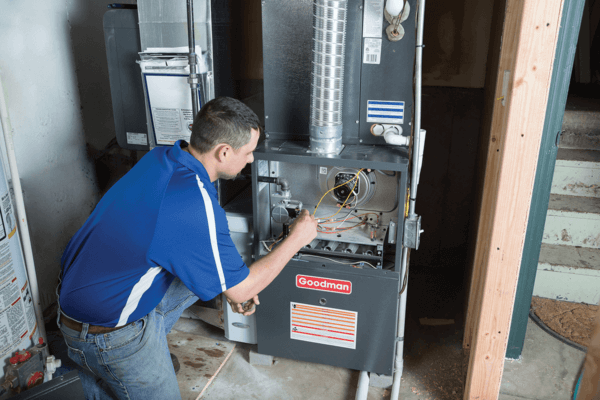 Premium HVAC Services in Arizona City
Looking for the best HVAC Services in Arizona City? Rest assured, Tucker Hill AZ is your one-stop solution for all of your HVAC service needs. Being at home for so long means we should feel at home.
Most experienced HVAC technicians
HVAC services in Arizona City, require the most experienced HVAC technicians. Our HVAC technicians are professional, fast, and affordable. We offer HVAC services 24 hours a day, 7 days a week to residents of Arizona City.
To keep up-to-date on the latest heating and cooling developments, each HVAC technician receives hands-on training. No job is too small or too big for us, so give us a call!
HVAC Solutions That Are Simple, Stable, & Sustainable
BBB A+ Rating | 100% Satisfaction Guaranteed | Quick Response
(602) 661-3659
Air Conditioning in Arizona City
Though sometimes an A/C unit can abruptly stop working, without warning, there are usually a few signs of an impending breakdown to look out for:
Lukewarm air blowing from the vents
Weak airflow
The air conditioner is not cooling to the set temperature on the thermostat
Signs of moisture or leaks
Unusual sounds, such as grating, grinding, and squealing
Strange smells
High utility costs
Temperatures in Arizona City, AZ can get pretty extreme, especially during the summer. So when your home's air conditioner breaks down in the middle of July, you're desperate to get the unit fixed as soon as possible. The good news is, Tucker Hill Air, Plumbing & Electric technicians are on standby, ready to service your home's A/C unit at a moment's notice.
Home Energy Audits in Arizona City
Also known as a home energy assessment, a professional home energy audit will involve the following steps:
Analyze the home's energy bills to determine base energy consumption
Ask the homeowner about recent problems with the home's energy systems
Inspect windows and doors for excess moisture
Test smoke and carbon monoxide detectors
Inspect lighting fixtures and recessed lights
Check for air leaks
Inspect the fireplace
Inspect wall insulation
Identify indoor air quality problems
Look for electrical or other hazards
Inspect the duct system and dryer venting
Test for fuel leaks, replace the furnace filter, and clean the furnace blower
Inspect wiring for safety issues
A home energy audit will not only help identify potential problems but could also help homeowners save on their monthly energy costs. We encourage homeowners to schedule a home energy audit to see how much they could save!
Maintain Your HVAC System All Year Long
Let Our Professionals Help You With Your Heating, Cooling, or Ventilation Needs Today.
(602) 661-3659
Arizona City Ductwork
A properly installed, maintained, and functioning duct system will support high-quality cooling and heating, and keep costs low.
Look out for the following signs of potential problems with ductwork:
The poorly designed duct system
Leaking ductwork
Loose or poorly sealed registers and grills
Twisted, kinked, crushed, or torn insulated flexible plastic air ducts
Lack of insulation or poor insulation of air ducts
Dirty air ducts
To learn more about how to improve the quality of your duct system, give us a call and we'll send a technician to conduct an inspection and offer recommendations.
Speak to one of our qualified cooling and heating technicians by calling (602) 661-3659.
Arizona City Heating
When the heater is working properly, most homeowners don't give any thought to maintenance or repair. But once things start to go wrong, the cause could be one or more of the following issues:
Cracked heat exchanger
Dirty filters
Slipped or frayed blower belt
Faulty ignition or pilot
Malfunctioning thermostat
Flickering or yellow pilot light
Worn out ball bearings
Frequent cycling
Clogged burner
During a service call, a Tucker Hill Air, Plumbing & Electric HVAC technician will conduct a thorough inspection to identify the exact cause and properly diagnose the problem. Before conducting repairs, the technicians will clearly outline the cost of parts and labor to ensure there are no surprises once the job is done.
Why Trust Tucker Hill Air, Plumbing & Electric
Our HVAC technicians are available 24/7/365 for emergency repairs, at no extra cost to you. When you call, we promise to send out a technician as soon as possible — regardless of how urgent the problem is.
Each Tucker Hill Air, Plumbing & Electric HVAC technician is licensed, insured, and highly qualified to service a wide range of HVAC brands. We invest in our employees so that our customers can have peace of mind knowing their home is in good hands when our technicians come by.
Each repair is priced according to the type of project, rather than hours spent on the repair, to help our customers save money. We don't charge extra for overtime or emergency repairs. For larger repairs, we offer financing to help homeowners struggling financially. We also offer many discounts, including senior and military discounts.