Whole Home Water Filtration Services In Phoenix And Surrounding Areas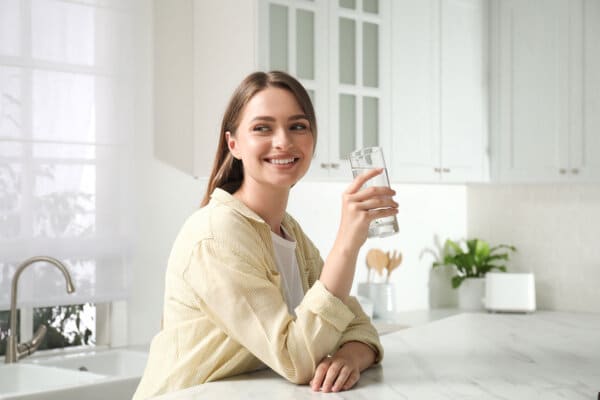 Hard water in the Phoenix area is a real concern for many families and homeowners. The harmful effects of hard water and the damage it causes to the plumbing system has increased demand for advanced water softeners and filtration systems. To meet this growing need in Phoenix and surrounding areas, Tucker Hill has a team of water softener and filtration specialists trained to install systems that will purify and soften tap water.
What is Hard Water?
Hard water contains calcium and magnesium in the form of chlorides, sulfates, and bicarbonates. Hard water may also have ferrous iron, which can create a reddish brown stain on enameled surfaces and fabrics.
The classification of water hardness is determined by the amount of calcium carbonate in the water. Moderately hard water has between 61 and 120 parts per million (ppm), while hard water has 121-180 ppm. Very hard water has more than 180 ppm.
The Damaging Effects of Hard Water
Hard water may contribute a host of health conditions, such as dry skin and hair, increased risk of infections, and itchy scalp. The minerals in hard water may also cause pH imbalance in the skin, reducing its ability to fight off harmful bacteria and infections. For individuals with eczema, this can be especially troublesome.
Benefits of a Water Softener and Filtration System
With a water softener and filtration system, Phoenix homeowners will enjoy the following benefits:
Safer and cleaner water and ice
Reduced contaminants in water
Reduced energy consumption and lower energy bills
Reduced stains on household items and clothing
Healthier skin and hair
Softer fabrics
Contact the Phoenix area water softener and filtration specialists at Tucker Hill to schedule a consultation.
Tucker Hill - President's Guarantee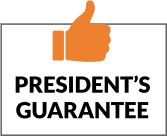 As the leading home service provider in Phoenix, AZ and surrounding areas, Tucker Hill Air, Plumbing & Electric strives to deliver on its promise of exceptional service by giving customers the opportunity to take concerns and complaints directly to the company's CEO, Jeremy Prevost. His phone number is included on all invoices as a sign of our commitment to customer satisfaction.
Our transparent company culture and dedication to exceptional customer service is spearheaded by leadership and management personnel to ensure all employees have solid examples to follow. The President's Guarantee is how Tucker Hill Air, Plumbing & Electric stands out from the crowd and leads the home service industry in honesty, transparency and service.